With cyber-crimes ever on the rise, it's important to make sure that your computer is protected against the many different forms online threats. Computer viruses range in being annoying by sending tons of pop-up ads onto your network to locking you out of your computer until you pay a ransom or selling your identity to a third party.
The good news is that there are many reliable free antivirus options which will help you protect your computer from these harmful viruses.
Any of this security software will provide great protection against today's internet threats, however, if you are a power user, exchange and download a lot of files, you may have to look at the top premium antivirus solutions instead, which we'll discuss in the next article.
Please feel free to vote for your favorite tool against cyber threats.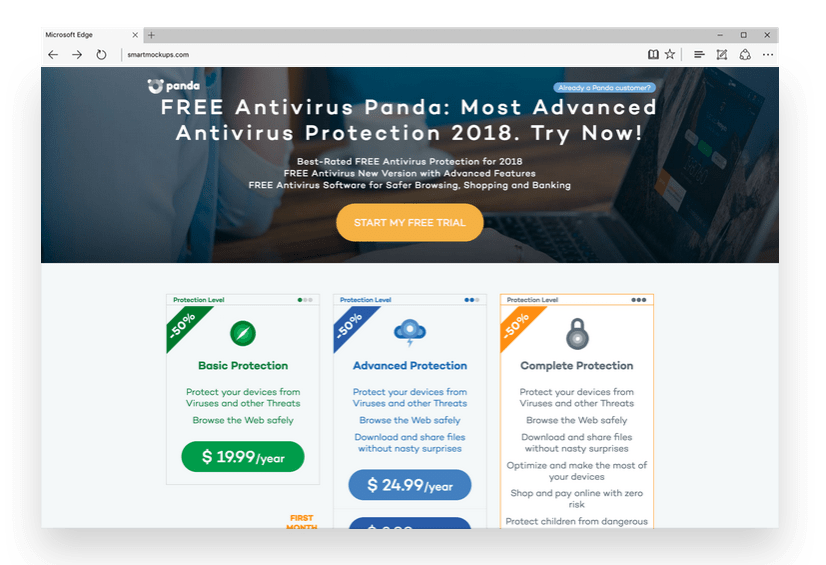 Panda Free Antivirus not only ranks high because of its abilities to prevent virus attacks, but it also offers many of the same features as paid antivirus software programs like real-time protection.
The biggest advantage of Panda Free Antivirus is that it is cloud-based. That means that the billions of virus definitions are kept on their servers, so it won't slow your computer down while scanning.
That makes Panda Free Antivirus an excellent choice for someone looking for simple, easy-to-use virus software that's not going to slow your computer down.
2 points
Upvote
Downvote
Total votes: 2
Upvotes: 2
Upvotes percentage: 100.000000%
Downvotes: 0
Downvotes percentage: 0.000000%
This post was created with our nice and easy submission form. Create your post!