With cyber-crimes ever on the rise, it's important to make sure that your computer is protected against the many different forms online threats. Computer viruses range in being annoying by sending tons of pop-up ads onto your network to locking you out of your computer until you pay a ransom or selling your identity to a third party.
The good news is that there are many reliable free antivirus options which will help you protect your computer from these harmful viruses.
Any of this security software will provide great protection against today's internet threats, however, if you are a power user, exchange and download a lot of files, you may have to look at the top premium antivirus solutions instead, which we'll discuss in the next article.
Please feel free to vote for your favorite tool against cyber threats.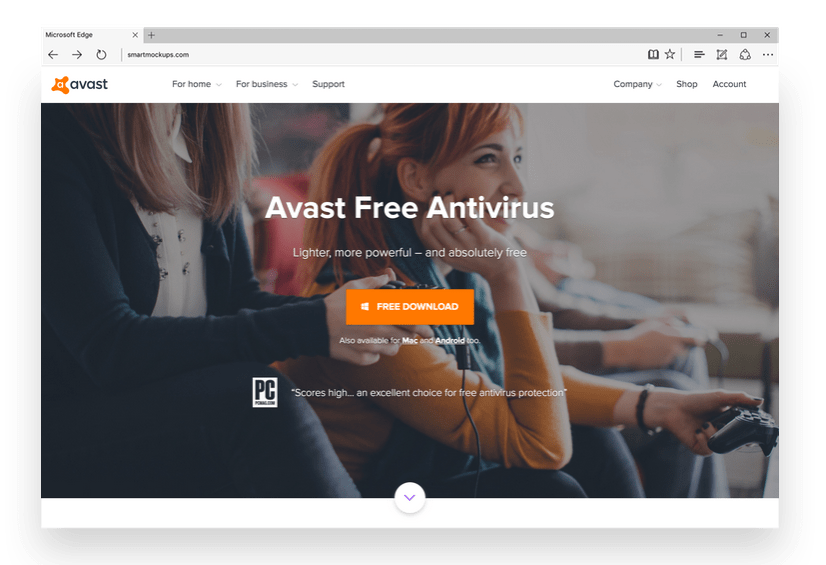 This is one of the oldest antivirus software programs that is still going strong, and there's a good reason for that.
It has been keeping up well with the times and no longer slows your computer down during scans in the early days of antivirus software. In fact, this is the lightest and fastest version of Avast yet, and you can benefit from years of antivirus software development for free.
However, if you want things like spam filtering and anti-phishing protection, you'll need to pay to upgrade.
#2

MalwareBytes Anti-Malware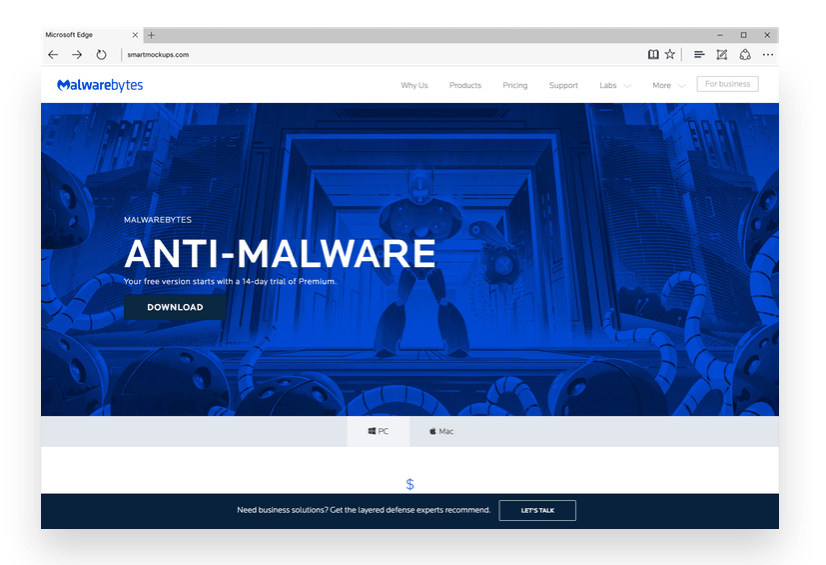 The most significant benefit to MalwareBytes is how well known they are for catching viruses that other programs may miss. However, although you are welcome to use their free version for as long as you like, the paid version offers many more incentives that make it well worth the $39/year subscription fee.
When you first download MalwareBytes Anti-Malware, you do get a 14-day free trial of their paid version which includes real-time protection and chameleon technology which hides it from attacks that target security programs.
We recommend at least trying it out, or using it as a backup scan to make sure your other antivirus programs are getting everything.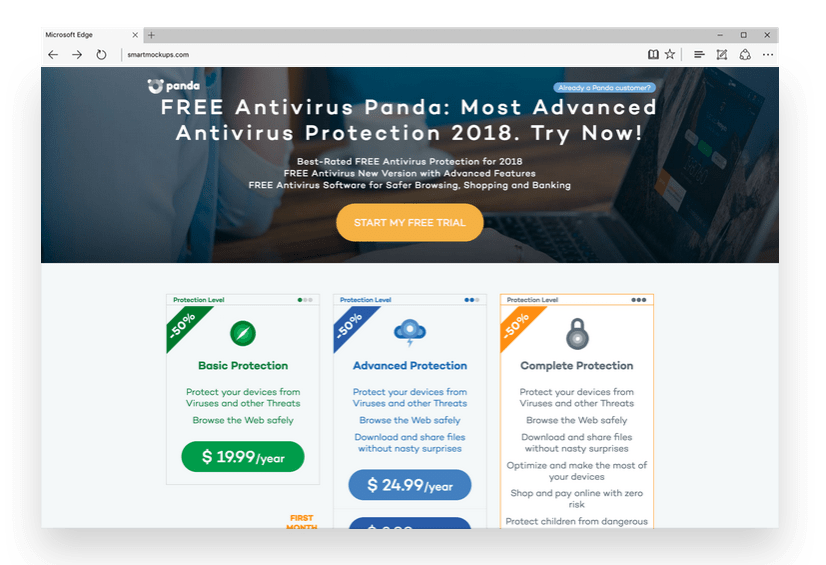 Panda Free Antivirus not only ranks high because of its abilities to prevent virus attacks, but it also offers many of the same features as paid antivirus software programs like real-time protection.
The biggest advantage of Panda Free Antivirus is that it is cloud-based. That means that the billions of virus definitions are kept on their servers, so it won't slow your computer down while scanning.
That makes Panda Free Antivirus an excellent choice for someone looking for simple, easy-to-use virus software that's not going to slow your computer down.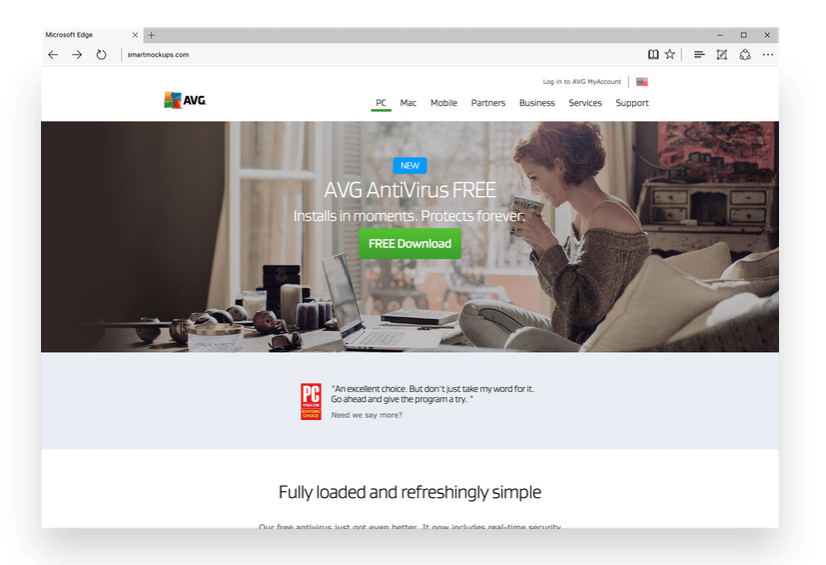 Although you can get more protection with their paid version, AVG AntiVirus Free still offers a lot of malware protection for its users. Some of its best features are a user-friendly dashboard, protection from suspicious links in addition to downloads, and a mobile option for remote PC scanning.
The biggest downfall of this antivirus program is that it's very vocal and includes a lot of notifications both about threats and to let you know when you've made the right choice. If you can deal with the numerous warnings in favor of the benefits, AVG AntiVirus Free may be for you.
#5

BitDefender Antivirus Free Edition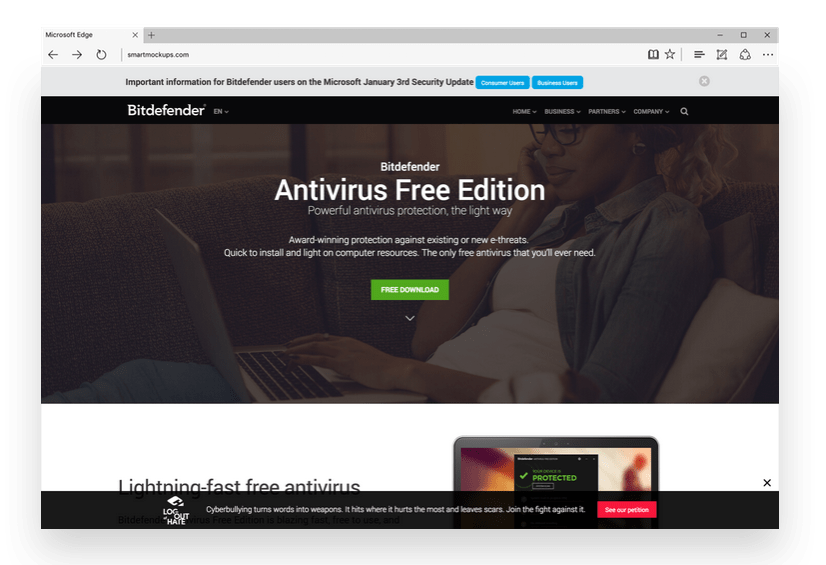 BitDefender has a number of fantastic features that will help you keep your computer safe without thinking about it.
It scans apps regularly to look for strange behaviors that could be dangerous to your PC, offers boot scanning to check your computer for threats every time you start it up and has proactive scanning software that looks for brand new threats that haven't made it onto any registry yet.
If you're looking for excellent antivirus software that works hard to protect your computer, BitDefender Antivirus Free Edition could be the right choice for you.
#6

Microsoft Windows Defender Antivirus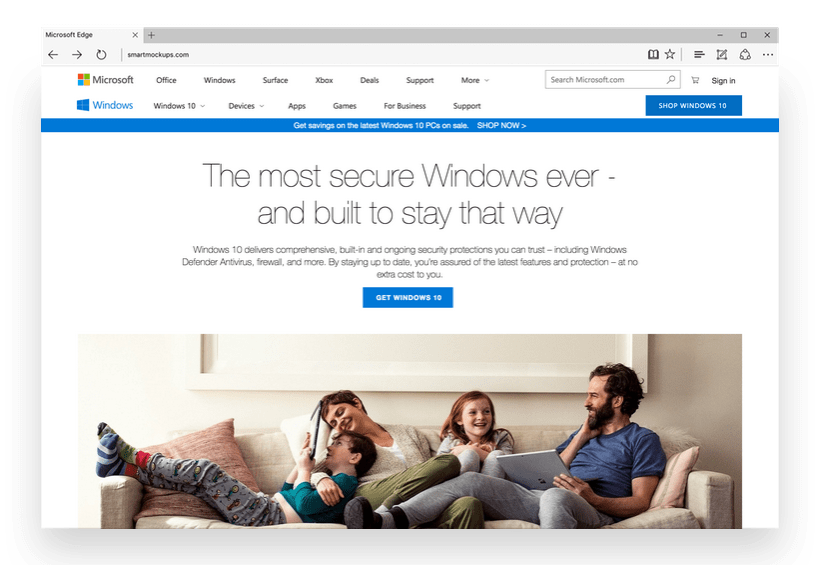 If you have Windows 10, your computer comes with Windows Defender, an antivirus program that has a cloud component that you can turn on to improve its ability to protect your computer. Although it's not considered to be the best antivirus software on the market, it's certainly great to know that your computer has some protection to help you while you search for additional antivirus protection.
Although it's not considered to be the best antivirus software on the market, it's certainly great to know that your computer has some protection to help you while you search for additional antivirus protection.
#7

AdAdware Antivirus Free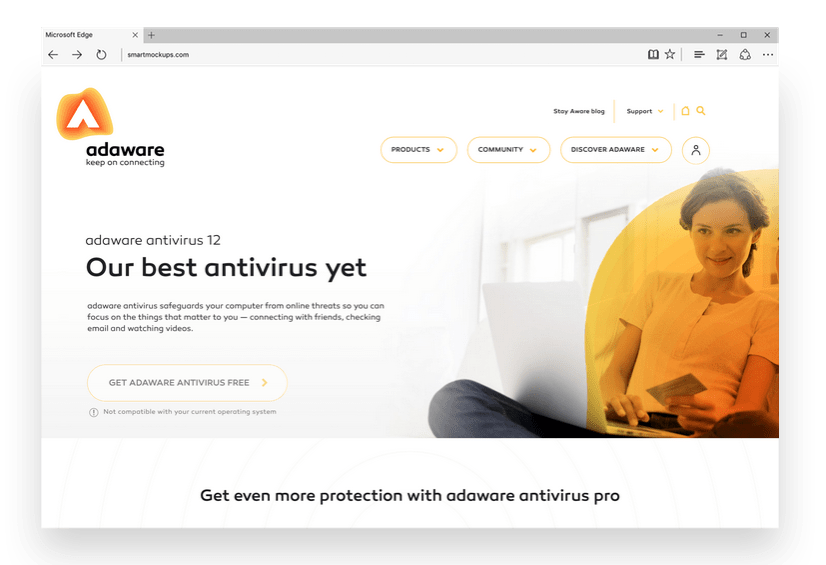 This is yet another free antivirus tool that works great and has many features included in the free version that will help you protect your computer without spending any money.
Ad-Adware Free Anti-Virus+ offers spyware checks, download scans, safe browsing options, and a game mode that silences notifications that you can enjoy without upgrading to their paid version.
The paid version includes a number of additional features such as parental controls, a digital file shredder, and phishing protection.
If you're looking for some basic protection and not worried about adding bells and whistles, this may be the antivirus software for you.
#8

SpyBot Search and Destroy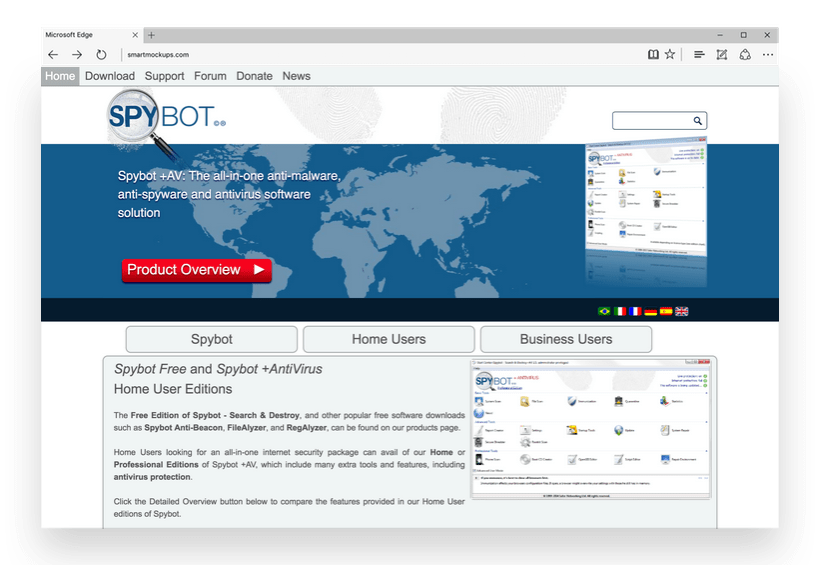 Another veteran antivirus software program, SpyBot is excellent for repairing your system when a virus has hit you. That being said, it's not really meant to protect your system, so you'll only need it to repair your computer after a malware attack.
Another thing to note about SpyBot Search and Destroy is that there are a lot of fake versions of this program that are actually malware themselves, so you need to make sure that you trust the website you're downloading it from.
#9

SUPERAntiSpyware Free Edition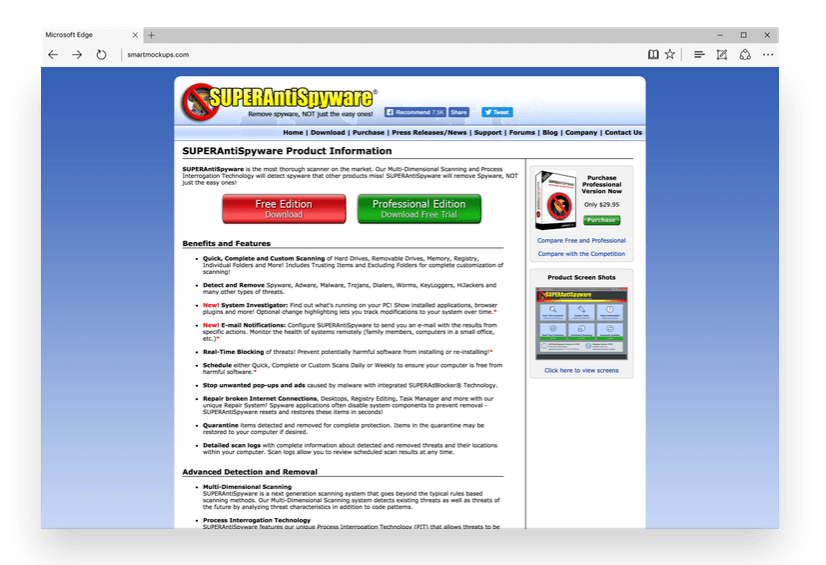 We're not convinced that this program lives up to its name because it cannot schedule scans and real-time protection, but what it does do, it does well.
SUPERAntiSpyware Free Edition has a wide variety of scanning options that will pick up viruses that other scans may miss, making it great for anyone that can remember to perform manual scans regularly.
It does update its virus registry daily meaning you get the most updated list of possible threats to check your files against.
#10

Emsisoft Emergency Kit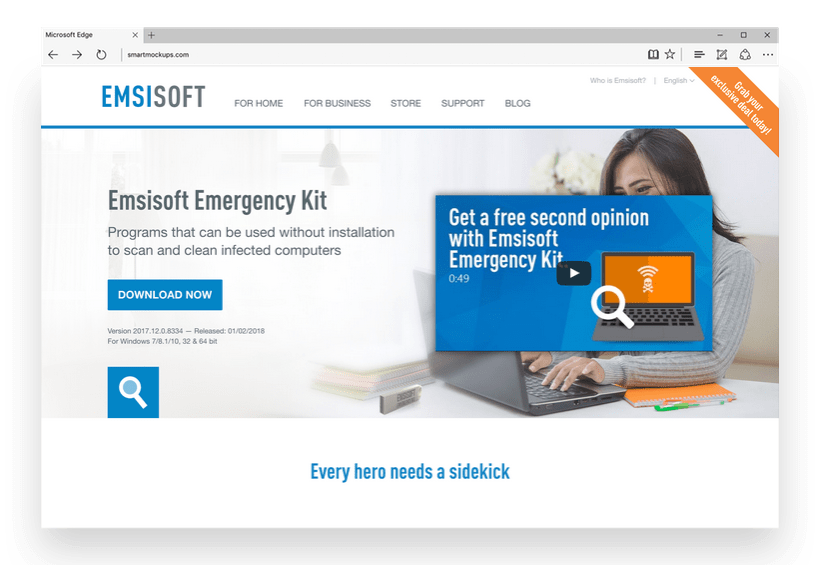 First of all, this is not an antivirus program that's going to protect your computer from attacks. Instead, it's meant to respond to a PC virus emergency that you're having by restoring your damaged computer after an attack.
It's also designed to be portable so you can download it now and keep it on a USB stick for whenever you need it.
This post was created with our nice and easy submission form. Create your post!