Cybercriminals are taking advantage of the interest in the hit Netflix series, The Squid Game, with several malicious apps found in the Google Play store that spread dangerous malware.
The app, called "Squid Game Wallpaper 4K HD" promises wallpapers, has been confirmed to contain the Joker malware, which has wreaked havoc on users several times this year.
The apps store has around 200 apps related to the series, many of which may be malicious. Therefore, the experts recommend always checking reviews before downloading any of the apps.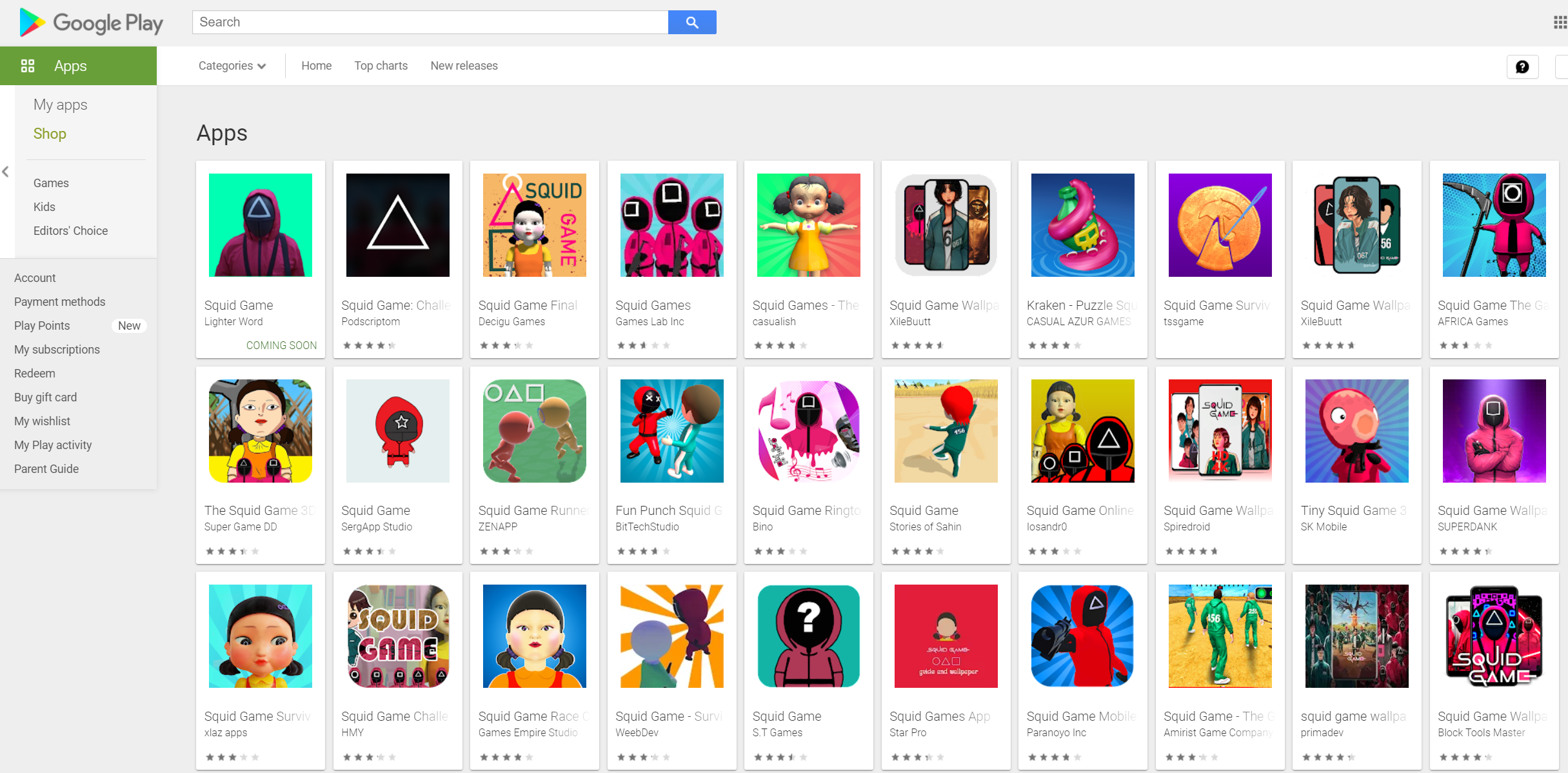 The Joker takes advantage of the unknowing victim by secretly signing up for subscription services and then cheating them out of large sums of money. The victim typically becomes aware of the scam after checking their bank account balance and realizing the unauthorized transactions.
The malicious app has since been removed from Google's store, but more than 5,000 people have downloaded it. If you have installed the app, you should uninstall it immediately. You may also want to check your active subscriptions and purchase history within your Google Play account.