Streamlined Security and System Optimization for Windows Users
Windows users know the importance of maintaining their machines, and IObit Advanced SystemCare Ultimate 16 Pro offers the perfect solution for optimizing performance, security, and stability. This comprehensive software package combines powerful antivirus capabilities with 23 highly practical and efficient modules. In this review, we delve into the numerous features and benefits of using IObit Advanced SystemCare Ultimate 16 Pro and some tips for getting the most out of this all-in-one solution.
One-Stop Protection and Maintenance
Enhanced Antivirus Engine
Advanced SystemCare Ultimate 16 Pro has an upgraded Bitdefender-based antivirus engine that provides a more extensive database and improved performance. In addition, access Protection, Fingerprint Protection, and Tracking Protection ensure that popular programs are covered, while additional features such as a SPAM filter, ad blocker, and ransomware protection keep your machine safe and secure.
Comprehensive System Care
The Care tab offers users a one-click solution for cleaning and optimizing their Windows systems. After scanning your system, you can review the results to decide which actions to take. This level of customization allows you to maintain control over your system's cleanup and optimization process.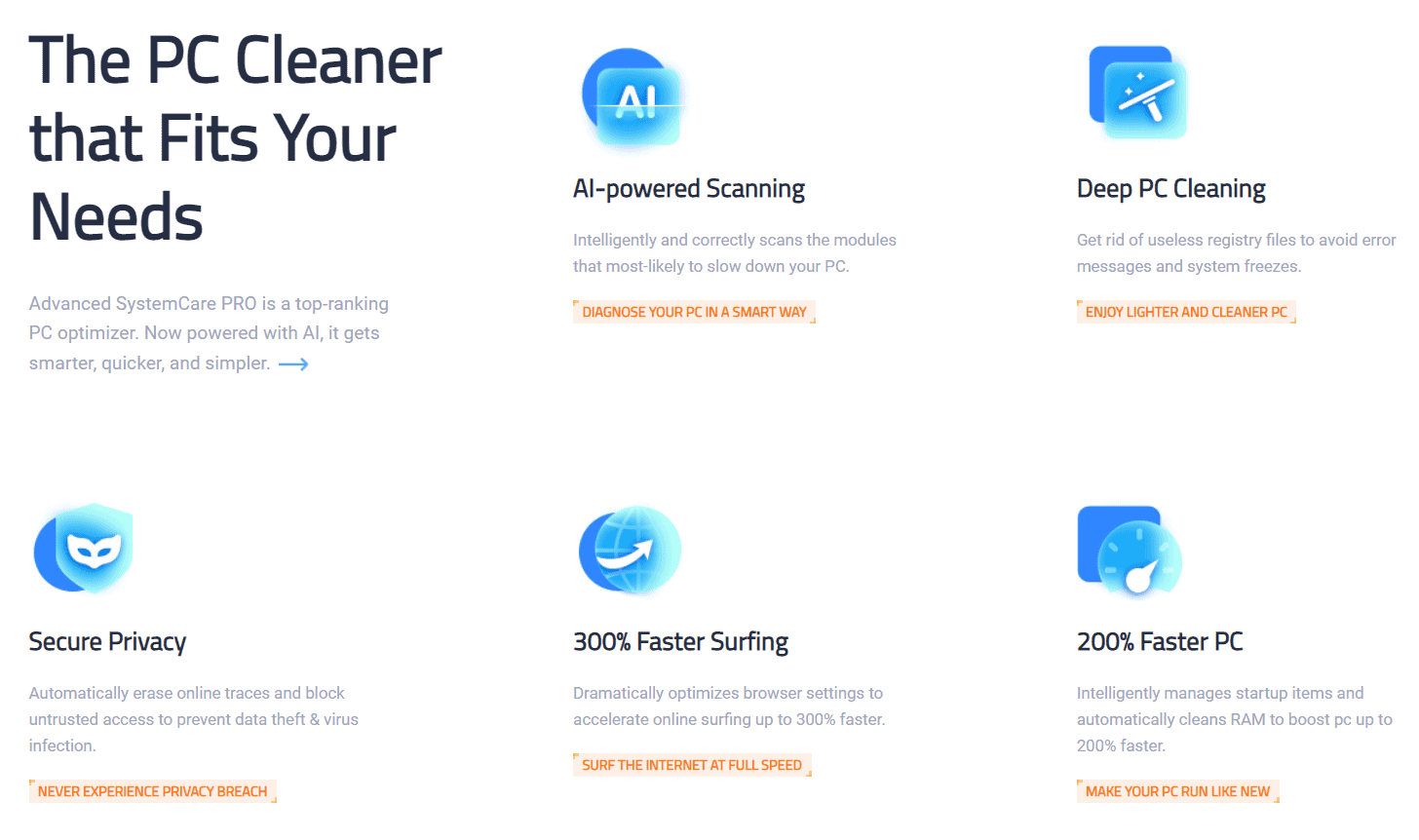 Boosting Performance and Optimization
Turbo Boost and Real-Time Acceleration
Turbo Boost and Real-Time Acceleration are two features that can significantly impact system performance. Turbo Boost disables unnecessary background processes and applications, while Real-Time Acceleration optimizes RAM usage. By using these features, users can improve their system's performance without the need for additional software.
Hardware Accelerator and Startup Optimization
The Hardware Accelerator module helps users keep their drivers up to date, though it requires separate software from IObit for full functionality. In addition, the Startup Optimization feature can significantly reduce system startup times by managing the programs that launch at startup.
Additional Tools and Modules
Convenient Access to Practical Tools
Users can access a wealth of additional tools for optimization, security, and cleaning by clicking on the three dots in the software interface. These include IObit Uninstaller, Smart Defrag, and Driver Booster, among others. Though some tools require separate installation, they're all part of the Advanced SystemCare Ultimate 16 Pro package, with no extra fees required.
Customization and Configuration
IObit Advanced SystemCare Ultimate 16 Pro offers users a high degree of customization, enabling them to enable or disable specific features according to their preferences. This approach ensures that users can optimize their systems without overloading their machines with unnecessary processes.
Conclusion
IObit Advanced SystemCare Ultimate 16 Pro is a comprehensive and robust solution for Windows users looking to optimize their machines, boost performance, and ensure security. Its complete feature set and ability to customize settings and access additional tools make it a desirable option for novice and experienced users. While some features require other software or installation, the overall value and effectiveness of the Advanced SystemCare Ultimate 16 Pro package are undeniable. Additionally, investing in the paid Pro version ensures that users can fully benefit from this versatile and powerful software.