Microsoft last week unveiled Windows 11, which will replace Windows 10 over time and will be the next generation of the operating system.
Windows 11 hardware requirements:
Processor: 1 gigahertz (GHz) or faster.
RAM: 4 gigabytes (GB) or greater.
Storage: 64 GB* or larger
Graphics card: Compatible with DirectX 12
System firmware: UEFI, Secure Boot capable.
(TPM) version 2.0.
Display: High definition (720p)
Internet connection: Internet connectivity is necessary to do updates.
If your Windows 10 PC runs the latest version of Windows 10 and meets the minimum hardware requirements, you can upgrade to Windows for free.
The roll-out plan for the update is still being finalized, but it is expected to be available in late 2021 or early 2022.
Microsoft recommends downloading and running the PC Health Check app to determine if your computer is eligible for the update.
Unfortunately, a lot of PCs will be left behind for various reasons. Our office computer, the one that I'm typing on right now, will not be able to update due to an outdated CPU.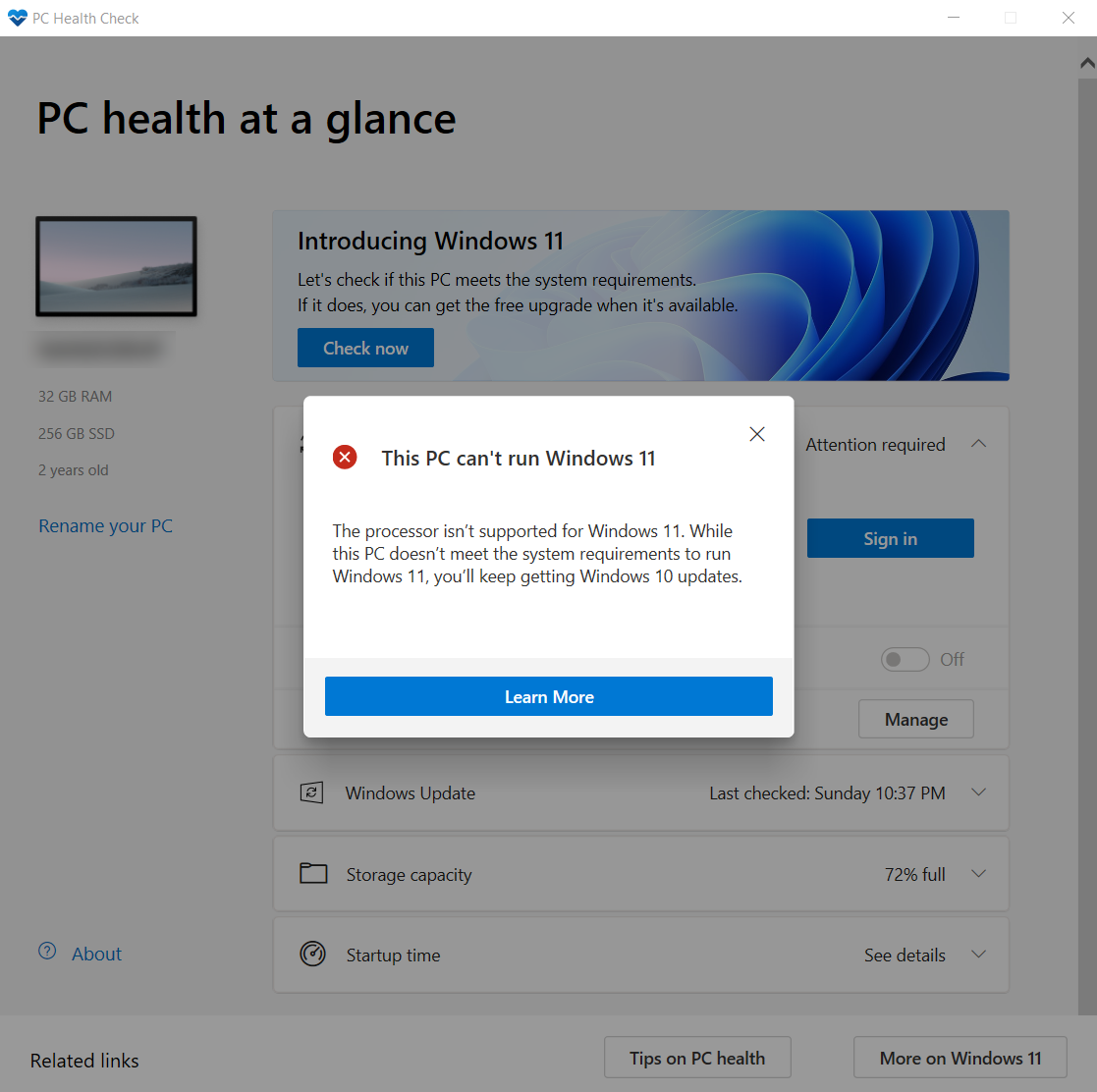 There you go, check your PC, and if you fail the update check, start saving your money for a new computer.
Here is a deep dive into the hardware requirements from BriTec: