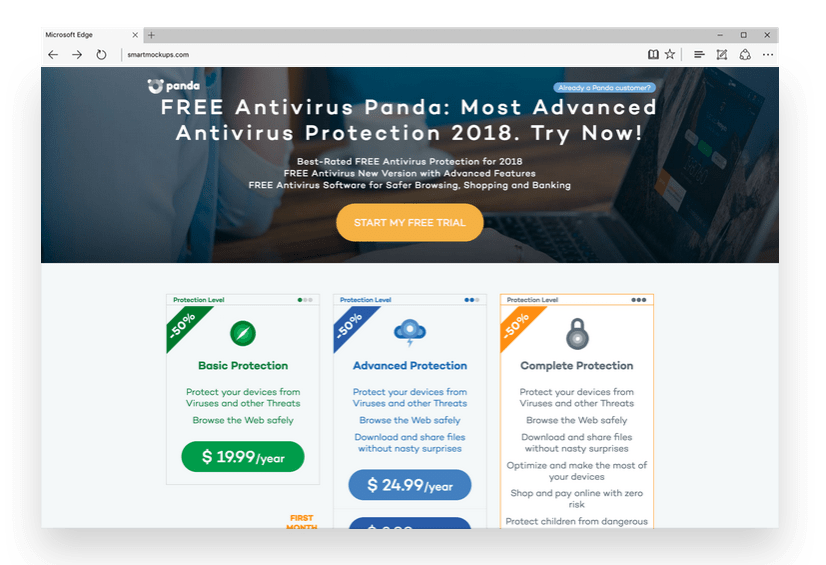 Panda Free Antivirus not only ranks high because of its abilities to prevent virus attacks, but it also offers many of the same features as paid antivirus software programs like real-time protection.
The biggest advantage of Panda Free Antivirus is that it is cloud-based. That means that the billions of virus definitions are kept on their servers, so it won't slow your computer down while scanning.
That makes Panda Free Antivirus an excellent choice for someone looking for simple, easy-to-use virus software that's not going to slow your computer down.